Best Mean Stack Develoment Training Institute Course in Uttam Nagar, Dwarka Delhi
Mean Stack Develoment Training Levels : Professional Level (6 months).
Mongo DB
Node Js
Angular
Express Js
HTML 5
CSS3
JavaScript
Project Setup
Mean Stack Development Training in Uttam Nagar
Mean stack development course in Uttam Nagar is a training institute where you will get practical knowledge about MongoDB, Node JS, Angular, Express JS, Visual Studio, HTML 5. CSS 3, Javascript. The module is designed by top mean stack faculty.
Mean Stack Course Details
This is a 6 month mean stack development course in Uttam nagar with real world projects and everyone can join this training like beginners and professionals in the mean stack. Our expert trainers will help you to master all concepts in detail.
In mongodb you learn NoSQL databases, including MongoDB installation, CRUD operations, data modeling, indexing and more.
Establishing a robust web server with ExpressJS, incorporating middleware, configuring routes, designing REST APIs. This is in express js.
In React Js you will learn grasping JSX syntax, managing state, utilizing props, handling events, understanding lifecycle methods, and harnessing the power of hooks.
In Node JS training about package installation, request handling, file system manipulation, and effective database interaction
How We Works
Get Custom and Unique design with world-class technologies
Mean Stack Course Demo
We offer two free demo classes so that you can check the expertise of our trainers and the quality of training. You can take demo classes in online and offline modes. You definitely feel 100% satisfied with the mean course.
Professional Training By Experts
In Hedkey, India, you will get training by our experts for a mean stack development training course in Uttam Nagar. You will gain years of experience from our expert developers.
Project-Based Training
You will get project-based training in this Professional mean stack developer course. Our trainers will help you complete a project faster, which will help you get a job with a high salary package.
Job Placement Assistance
After completing the course, we will ensure that you get a placement in an IT company with a great package. Because we focus on your growth. We provide many placement offers without any limitations.
Certification Training in Mean stack
You will get a master certificate after completing your mean stack training Course with Hedkey India.
Interview Preparation to Get a Job
We will provide you with a checklist for interview preparation to get a job fast, like dressing sense, important questions, and more. You will get many offers for jobs with different companies in your industry.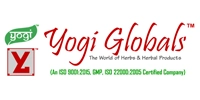 Why Did You Choose Hedkey India as a Mean Stack Training Institute?
This Mean stack Certification course in Uttam Nagar offers detailed training on syntax, Comments, Variables, Data Types, Numbers, Casting, Strings, Booleans, Operators, Lists, Tuples, sets, and more.
Industry Expert Trainers: This course is designed and taught by industry professionals who bring years of experience and insights to the classroom. You will gain real-world knowledge, practical skills, and the latest trends.
Positive Learning Atmosphere: Our positive and supportive learning atmosphere fosters creativity and collaboration, making your learning journey memorable.
Flexible Learning Options: We offer flexible learning options, including both online and offline batches, allowing you to choose what works best for you.
Practical Projects: You will work on real-world projects that create challenges you will face in the company. After completing your mean stack course in Uttam Nagar, you'll have an impressive portfolio showcasing your diverse skills.
Personalized Attention: We provide small classes in mean stack development in Uttam Nagar to ensure that each student gets personalized classes.
Now, grab all these facilities with Hedkey India Web Designing Course in Dwarka, Uttam Nagar and Delhi.
Get a quote today
Get response within 24 hours
Students Google Review
we work hard to earn trust of our students, Here are few of them